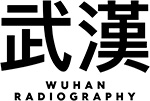 .
.
For some people, curiosity is a bad flaw. For others, it is one of the greatest qualities, the very essence of photography.
During these times of freedom deprivation, I have tried to find ways to stay curious, to keep on traveling, looking at and reaching out to others, and to encourage on being open rather than turning in on ourselves.
From my confined living room, I opened a window to the world thanks to the wonderful tool: Google Maps, which allows us to virtually travel to almost every place on the planet (Google Street View / Photo Sphere to be exact).
The pandemic, this invisible but ubiquitous monster, was at the heart of all discussions. And it had a name: Wuhan, the place where it all started, the center of the outbreak, an unknown city, subject to all rumors and unfortunately thrown into the spotlight of the news.
Now, I knew where my cursor would point.
These photographs were created by directly taking pictures of the screen during my virtual wanderings around the city.
I used "Washi F" films, which are originally used for medical radiography to diagnose respiratory diseases.
I love the idea of diverting their use, as a personal but deformed radiograph of the city, a fantasized and poetic image, a distorted vision, but also a kind of exorcism, a saving act, a kind of resilience.
.
.